Pizza
Vegan pizza options in Bloomington
Go Vegan in January
Join the more than 500,000 people who took the pledge in 2021 to go vegan for January 2022—and support local businesses with discounts on vegan items!
Donate
As a small, volunteer-led nonprofit, your donations are essential for our work. With your support, we can provide a better community for vegans in Bloomington and do the important work of spreading the benefits and joys of plant-based life.
Events
We're not holding in-person events right now, but you can find out upcoming online events here!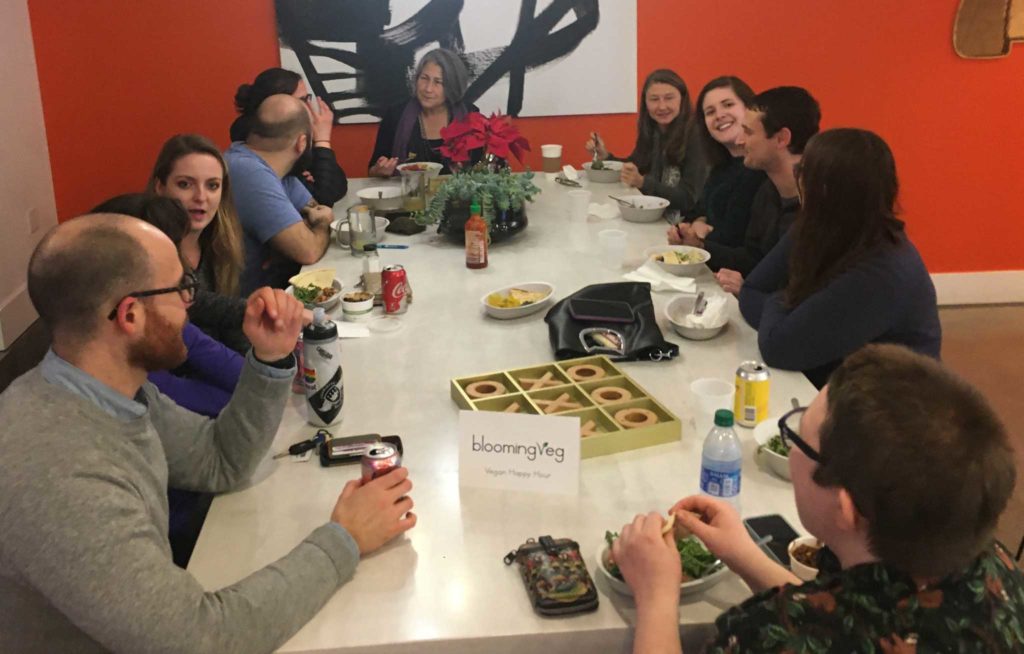 Christopher Sebastian presents on the intersection of race, class, and species. Presentation was recorded on April 8, 2021
About
BloomingVeg is an all-ages social and advocacy group for vegetarians, vegans, and veggie-lovers alike in Bloomington, Indiana.